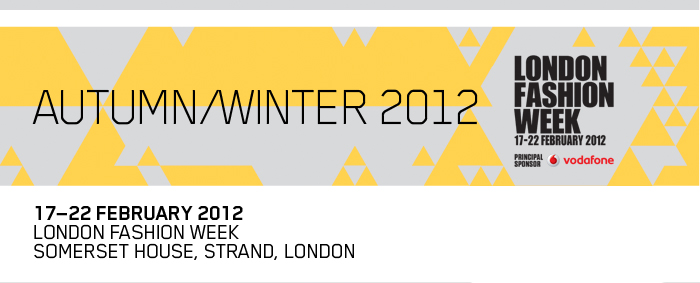 Have you ever wondered what really goes on at Fashion Week? Behind firmly closed doors the fashion glitterati gather for the greatest fashion show on earth. In an exclusive opportunity to peek inside the fashion world The British Fashion Council is delighted to announce that corporate and VIP hospitality packages are now on sale.

Enjoy a lavish day of champagne, celebs, flashbulbs and outlandish attire and open your eyes to this notoriously intrinsic world and immerse yourself in the drama and spectacle that is London Fashion Week.

Celebrate the best of British fashion in style at the iconic Somerset House in the heart of London.
Packages include:

Exclusive access to a London Fashion Week catwalk show featuring designers including Amanda Wakeley, PPQ, Issa, DAKS & Aminaka Wilmont
Chance to preview over 150 designer collections for spring/summer 2012 at the London Fashion Week exhibition
Stylish dining at internationally renowned Tom Aikens' restaurant at Somerset House
An insight into the world of fashion by an industry insider


For more information and to book tickets contact Katie Mann on 020 7886 3068/07775 850716 or email
katie.mann@single-market.co.uk

Book now as tickets are limited and due to the exclusive access they offer sell out very quickly.

Please note that the schedule is still subject to change and the final availability is yet to be released. Therefore please discuss timings in detail with Katie Mann.