| | |
| --- | --- |
| "Refreshingly Different" Financial Times | "Full of potential" Daily Telegraph |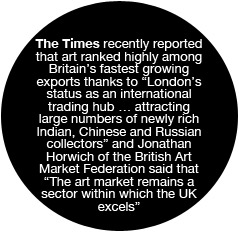 Art14 London
sponsored by Citi Private Bank is delighted to announce a number of major initiatives have been confirmed for its next edition, taking place between 28 February and 2 March 2014 (VIP Preview on 27 February). Building on the fair's success mining London's cosmopolitanism, the world's only Global Private Museum Summit, brings an elite group of major collectors to the fair. In addition Art & The City, a program of events exploring art's role as a motor of economic change and regeneration through urban planning, business and public commissions, will see global developers, boutique art hoteliers, luxury brands with curators, advisers and consultants come together to discuss art's civic role.

Art14 London has distinguished itself as London's new global art fair, located within the international art world's premiere city, with its debut edition Art13 London attracting 24,735 visitors including 4,503 VIPs to London's Olympia Grand Hall.

With its expansive, forward-looking commitment to Western and non-Western modern and contemporary art, from both established dealers and younger galleries new to a London art fair, Art14 London occupies a unique place within the capital, the lynchpin of the globalised artworld.


"Art13 London is off to a brilliant start thanks to your truly brilliant private museum invention

"

Don and Mera Rubell, Rubell Family Collection, Miami



Art14 London presents the world's only Global Private Museum Summit which will provide a nexus for this freshly global collecting community. The event will see a select gathering of thirty five most distinguished art patrons and philanthropists attend the fair from the US, Middle East, Asia and Europe including Don and Mera Rubell (US), Frank Cohen and Nicolai Frahm (UK), Fabiana Bond (Italy), Li Bing (China), Dr Oei Hong Djien (Indonesia), Alexandra Economou (Greece), Owais Husain (India and Dubai) and Simon Franks (Australia).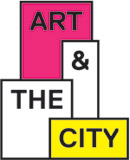 In a further move to promote active discussion and investment, the fair's
Art & The City program will explore how urban life is being transformed through public, corporate and individual art commissions and collections.

A major highlight of Art & The City is a conference with industry leaders brought together by Art14 to discuss art's civic role. Further events include a series of talks on art and regeneration, a temporary public art commission, and the special opening of collections not usually accessible from offices and hotels to hospitals, to the public, for the duration of the fair.
---
| | |
| --- | --- |
| Expanding the Global Reach | Art14 London Applications |
Building on last year's reach, the Fair has received many strong applications from across Europe and the US and the Fair's global footprint continues to grow with applications from newer markets applying for the first time including Indonesia, Nigeria, Japan, Taiwan and Lebanon.

Art14 London is taking place from 28 February – 2 March 2014 and the Fair invites applications from Modern and Contemporary galleries from across the world. Applications for Art14 London are closing shortly. To take advantage of the next edition and its dynamic new initiatives attuned to the capital's rapidly expanding art market, galleries wishing to apply, must do so without delay. For further information please visit the Art14 London website:

artfairslondon.com/how-to-apply-2014

For further details about Art14 London please contact:

Art14 London Dates:
28 February to 2 March 2014
Visit the

website

Follow us on or like us on

Location:
Olympia Grand Hall
Olympia Way
Hammersmith Road
Kensington
London W14 8UX
---
Art Fairs London Ltd, 9 Manchester Square, London W1U 3PL. To unsubscribe, please email

info@artfairslondon.com

with 'unsubscribe' in the header or click

here

.